The Salsa Cycles Cutthroat C GRX 600 1X
The legendary gravel bikes by which all gravel bikes measure themselves against. Check them out at the shop, this is a bike you'll love riding & now comes Shimano GRX groupset - Yuuussss!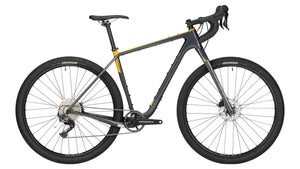 Stunt Puppy is here....
We have a personal link with the team from Stunt Puppy, Mark & Angela Hook are old friends who inspired us with their passion for their dogs in the outdoors. Their outdoor dog gear was born in the mountains & lakes of New Zealand were failure is not an option.
Fit for purpose, comfort & hard use their products stand the test of time. We have Dry Collars & Stunt Runners in stock with Float Doggy PFDs arriving soon!
Customer Reviews
Great company to deal with - quick responses, good prices and nice people - we bought 2 SUP's and were very happy with our purchases. Thank you - Google Review, May 2021

Katherine O'Brien
Brands Built For Adventure